established for over 80 years,
delivering today's business accountancy needs...
New Venture Accountancy Package
The perfect accountancy solution for new businesses looking to get off to the best possible start.
Accounting Services Provided
| | |
| --- | --- |
| Business Set Up & Registration | |
| Preparation & Review of Annual Accounts | |
| Company/Partnership Tax Return | |
| Personal Tax Return | |
| Registered Office & Annual Return | |
| Monthly Payroll – RTI Compliant (up to 5 employees) | |
| Free Xero Software (worth £20+VAT per month), Set-Up & Training Webinar | |
| Tax Investigation Insurance | |
| Dedicated Client Manager | |
Are you a freelancer struggling to keep your accounts in order? At Numeric Accounting, we have expert freelance accountants ready to make your business life a lot simpler. It makes perfect sense to let our accounting experts take care of your accountancy needs, while you get on with growing your business. Don't let your complicated spreadsheet get you down. Our New Venture Accountancy Package has been designed with freelancers in mind. Our professional team are ready to take the pain out of your everyday accountancy needs.
New Venture Accountancy Package
Stay on top of your finances with our New Venture Accountancy Package. It's a great value package that will get you off to the best possible start. Our New Venture Accountancy Package has been designed with freelancers in mind, so you'll quickly feel in control of your finances and find it easier than ever to manage your cash flow.
The package includes award-winning Xero online accountancy software to make your day-to-day easy. You'll be able to send invoices, record expenses and see which clients have paid all in one user-friendly place. You'll also be assigned a dedicated client manager to keep you updated and answer any queries you may have throughout the year. You'll no longer have to worry about tax returns. It's all part of our service. Our New Venture Accountancy Package has everything a freelancer needs. Spending excessive time keeping on top of your finances doesn't make good business sense. Let us take the strain out of your accounting. We offer the perfect accounting solution for freelancers with our low monthly fee covering specialist accountancy services and advice.
Why choose us?
Numeric Accounting offers cost-effective professional accounting solutions. With our fixed-fee accountancy services, there are no hidden costs. You will have complete peace of mind that your accounts are being handled with the utmost professionalism all year round. A dedicated accountant will handle all of your tax, VAT, annual returns, monthly payroll and more. We'll make sure your business is compliant with all accounting regulations and crucially help you keep your finger on the financial pulse. Let us help you make the best business decisions to see your company grow, and when your company does grow we offer services for established businesses.
Get in touch
Numeric Accounting has offices in Salisbury, Wiltshire and Southampton in Hampshire. We offer a full range of professional accountancy services to freelancers. If you want peace of mind that your finances are in perfect order and taxes are paid on time, get in touch with our expert team of freelance accountants today. Call us now on 01722 334888 (Salisbury) or 023 8084 4242 (Southampton) and one of our team will help you with all of your accountancy needs. Alternatively, drop us an email at salisbury@numericaccounting.co.uk or soton@numericaccounting.co.uk and we will get back to you as soon as we can.
Frequently asked questions
Other Packages & Services
If there are services you would like to add or remove from our standard packages or you require a more bespoke accountancy package that better suits your needs then we are more than happy to provide you a separate quotation.
For more information and to discuss the package and services that best suit your business or organisation, please get in touch.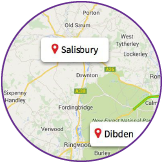 FIND US
"The whole point of having an accountant is to add value to your business…"