established for over 80 years,
delivering today's business accountancy needs...
Accountants in Southampton
Established for over 80 years, Numeric Accounting is a highly reputable accountant and bookkeeper in Southampton. Our team of professional expert accountants, business advisers, bookkeepers and payroll specialists is on hand to help you keep on top of your finances. Contact us today to discuss what we could do for you.
Accountancy Services
Numeric Accounting is an established team of accountants in Southampton, Hampshire serving Southampton and the surrounding areas. For all of your accounting needs in Hampshire, we have a team of professional expert accountants, business advisers, bookkeepers and payroll specialists on hand to help you. As experienced accountants, we have dealt with all types of business, at all stages of growth, which means we have exactly the right expertise to help your business succeed.
We offer a full range of accounting services designed to save you money and keep you in control of your business. At Numeric Accounting, we understand that growing your business is a challenge. We can support you with much more than keeping your books in order. Our specialist business advice will keep you one step ahead, allowing you to make those crucial business decisions exactly when you need to.
We have developed several accountancy packages and stand-alone services to support your business as it grows. From the start-up stage of business right through to growing businesses and established companies our range of accountancy packages are designed to help you succeed at every phase of business growth. With our experience and extensive local business knowledge, we can help you make the right business decisions to succeed.
Meet Our Team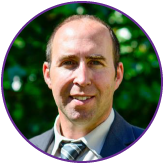 Jon Baggot
FCCA
Director
Jon is the managing director and splits his time between the Salisbury and Southampton offices overseeing a portfolio of clients from all business sectors. Jon spends most of his time helping clients with business development and advanced tax planning. He is also the firm's audit senior. Jon also ensures we keep up to date with technological advancements that will improve our service and our clients' experience.
Outside of work, Jon is a keen cyclist, cycling to work most days and mountain biking at the weekends. Jon also plays guitar at a local Blues Jam!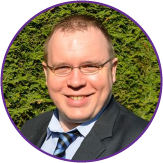 Rob Charlton
FCCA
Director
After achieving a BA (Hons) degree in Accountancy at Southampton Solent University Rob trained and qualified with the firm and became a director in 2013. Rob splits his time between the Salisbury and Southampton offices and oversees a portfolio of clients from all business sectors. Rob helps clients with advanced tax planning and business development, getting involved with the firm's strategy and development too.
Outside of work Rob is a keen golfer with a handicap of 21 and loves watching Premier League football!
David Nelson
FCCA
Accounts Manager
David joined our team in 2020.  After leaving behind a career in retail, he has gained a range of accounting experience over the last 10 years including bookkeeping, payroll, VAT, tax and accounts production (including group accounts).  David is a fan of jaffa cakes, Earl Grey tea, puns and dad jokes and Liverpool Football Club.  He plays chess competitively for Southampton which he says is fun.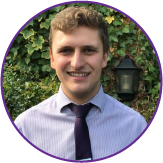 Chris Morris
MAAT
Accounts Manager
Chris joined the firm in September 2017 as a trainee accountant and completed his AAT qualification in 2020. Chris is hoping to complete his ACCA studies in 2023.
Outside of work, Chris is an avid motorsport fan and also plays tennis in fair weather!
cmorris@numericaccounting.co.uk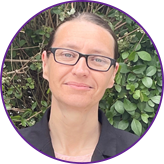 Andrea Blake
FIAB
Accounts Manager
Andrea joined the practice in June 2021 and is a part-qualified accountant with ten years of experience in bookkeeping and accounts.  After having her two sons in 2004 & 2005, Andrea re-trained as a bookkeeper while they were small and at school and hasn't looked back since.  She is looking to complete her ACCA qualification in the coming months.  Outside of the office, she's a keen motorcyclist and Arsenal fan!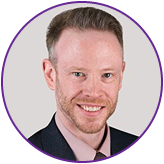 Chris Miles
BA (Hons) CeMAP DipPFS
Independent Financial Adviser – Continuum Financial Services
Chris works alongside Numeric Accounting to offer Wealth Management services to protect businesses and secure their future in as tax-efficient a manner as possible. As part of his expertise and ongoing service, he can also help to make things very simple for you to keep track of all of your financial plans in one place. Chris has been a financial adviser for over 14 years and in his spare time tries to play golf, keeps fit and enjoys good coffee.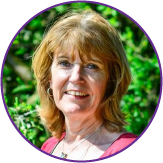 Christine Mears
Payroll Administrator
Chris runs the practice payroll bureau based at the Southampton office. This provides a complete outsourced payroll solution for Salisbury, Southampton and New Forest clients. If you have any queries regarding payroll or your PAYE obligations, Chris is the expert. Chris also assists with practice administration.
Outside of work, Chris enjoys spending time outdoors. She also sang in the Southampton Rock Choir and was lucky enough to record with them at Abbey Road Studios!
"The whole point of having an accountant is to add value to your business…"
For Businesses
Whatever stage your business is at we are here to help you make your accounting simple. With our expert help and sound business advice, we'll help you keep your financial records in order and support you to make crucial business decisions that count. We have helped countless businesses across Southampton with their accounting.
Our Assured Plus Accountancy Package has been designed for developing businesses looking to get more from their accountant. We understand how important proper business advice is at this stage of your business. That's why we'll give you a dedicated client manager to support you with the accountancy and business advice you'll need to make the business decisions critical to your success.
We not only want to help you keep on top of your finances but we are dedicated to making your business a success, which is why we put sound business advice at the heart of everything we do. We use advanced technology to make sure financial and management information is available to you in appropriate formats at the click of a button. Keeping on top of your business finances couldn't be easier. We'll work closely with you all year round to make sure you get the advice that matters.
Freelancers
If you are a small business simply looking for help with compliance, we are on hand to help you avoid the pitfalls that will end up costing you money. Working for yourself inevitably means long hours and no holiday or sick pay. It can be hard to juggle all of the day-to-day requirements of a business, as well as do the important work you need to do to make your business a success.
Our New Venture Accountancy Package has been designed with you in mind. Perfect for start-ups and freelancers, our New Venture package offers everything you need to keep you on top of your finances, giving you more time to spend getting your business off the ground.
Getting an accountant may feel like a luxury your business can't afford, but with our professional team handling your accounts all year round, you'll have peace of mind that your business is compliant with regulations and crucially you'll have the financial information you need to make critical business decisions. A wrong move at this stage of your business could make the difference between success and failure. Why waste valuable time managing complicated spreadsheets? We can help free up your time so can get on with what you do best.
Payroll services
Payroll is a specialist area requiring specialist knowledge. Our payroll specialists will set up your payroll system and run it without you having to worry about your tax obligations. You'll have peace of mind that your monthly PAYE has been calculated correctly. We'll prepare P45s for staff that leave and P60s for employees at the end of each tax year. We'll also offer expert advice on the tricky area of employee expenses to make sure they get treated correctly and as tax-efficiently as possible.
If you want to take the pain out of your monthly payroll, let our payroll specialists keep your pay information up to date and everything paid on time.
Contact us
If you want to keep your finances in perfect order and be in a position to make business decisions wisely, get in touch with our expert team of accountants today. For all of your business accounting needs in Southampton and throughout Hampshire, call our professional team at our Southampton office now on 023 8084 4242. Alternatively, feel free to contact us by email at soton@numericaccounting.co.uk. We are an accountancy team you can trust.
"The whole point of having an accountant is to add value to your business…"