established for over 80 years,
delivering today's business accountancy needs...
Expert Accountants in Salisbury
Accountancy for all businesses to save you time and help you grow
With offices in Salisbury and Southampton, we can guide you through the maze of business finance to help you make money, reduce your tax bills and free up your time. Working with experienced chartered accountants, you can enjoy complete peace of mind. Whether you're a small business just getting started, a growing company looking to optimise its tax position or an established organisation that wants to maximise its potential, we have the perfect package for your needs.

New Venture

For new businesses looking to get off to the best possible start.
Free up your time, reduce stress and have your accountancy work carried out by experienced professionals with everything from preparation and review of annual accounts to business and personal tax returns.
Ideal for: startups, small businesses, sole traders
Assured Plus

For developing businesses looking to get more from their accountant.
Insightful advice, business development and tax planning with regular reviews to help your growing business get to the next level and explore new possibilities.
Ideal for: growing businesses, limited companies
Ultimate

For businesses looking to maximise success by having our full service.
In-depth analysis, forecasting and wealth planning alongside high quality business advice suitable for large companies looking to maximise their strengths and enjoy long-term success.
Ideal for: larger companies, businesses aiming for significant growth
Get More From Your Business
With high quality advice and consultancy, you can operate more effectively, reduce the amount of tax you pay, and work towards goals from a considered business plan. We have helped countless businesses in Salisbury, Southampton and across the surrounding area – we would love to do the same for you.
Your accountants should be there to make your life as easy as possible and to put you in a position to make the most of opportunities and help you achieve your business goals. We work with every client individually, getting to know your business and what we can do to help.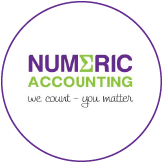 Our Services
Consultancy & Advice
Our team of accountants has extensive experience working with businesses across Salisbury and Southampton. This puts us in the perfect position to offer you tailored accounting consultancy, business advice and tax planning services. We will work proactively to help you grow strategically and take your business where it needs to go.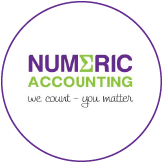 Bookkeeping, Tax Planning, Audits & More
We can take bookkeeping and VAT off your hands so you don't have to get involved in any of the financial admin, freeing you to concentrate fully on developing your business. Other services we offer our clients include Personal Self-Assessment (and for sole traders), Advanced Tax Planning, Company Audits, Succession Planning, Company Valuations, IR35 and general insurances.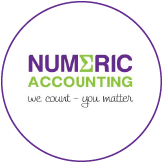 Xero Online Accounting
Xero is a new approach to accounting that allows us to work closer with our clients to better understand their needs and advise them on the things that really matter – adding value to their business.
The benefits of using Xero are many and include getting paid faster, mobile access, automatic bank feeds and bank rules, reports with the click of a button, unlimited email support from Xero, free and unlimited updates.
For more information about Xero and help getting up and running with cloud accounting contact us about our Xero package deals.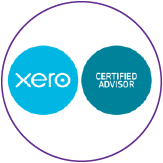 Compliance
As fully qualified accountants we can provide the peace of mind that you will be kept compliant with the authorities, avoiding pitfalls that cost you time and money. We will also take full advantage of the ever-changing tax laws to make sure you pay as little tax as possible.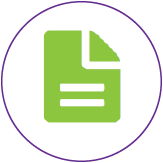 Our Heritage – established for over 80 years!
We are proud of our heritage and the continuity of service that has been provided to our clients over the years and under our old name, Stephenson Sheppard & Co. Several of our staff have been with the practice for over 25 years and provide a depth of knowledge and experience that enables us to understand and fulfil your needs.
In a fast-moving, changing world, and the increasing impersonal approach being adopted by larger businesses, we believe that our clients appreciate the fact that their affairs are dealt with by staff who they have known for many years and you too will have the reassurance of receiving the same personal service and continuity of service.
If you would like to be a part of the Numeric Accounting experience then please contact us for a free consultation and quote.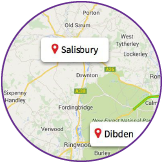 "The whole point of having an accountant is to add value to your business…"