established for over 80 years,
delivering today's business accountancy needs...
Customer Reviews
We are extremely proud of our approach to customer focus, rapid & timely responses, attention to detail and customer service levels – here are a few comments from some of our clients.
Give Us Your Feedback – Send Us A Message
We are always keen to hear your views and feedback about the services we offer – so if you would like to send us a message please just get in touch.
Brystone Ltd (Southampton)
Brystone Ltd is a well established local BMW and Mini servicing specialist based in Southampton and when taking over the business in May 2011 we engaged the services of Numeric Accounting to provide the necessary start up advice and to create our new company being the best vehicle for the business going forward. We have found Numeric Accounting to be most helpful in all aspects of accountancy and taxation and have been given appropriate advice when required, including a regular review of the director's remuneration package to ensure the most tax efficient profit extraction from the business.
Lee Alsford, Director
Brystone Ltd

undefined
Jordan's – Estate and Lettings Agents (Salisbury and Amesbury)
We have previously used two separate firms of accountants and for varying reasons had been largely disappointed and felt let down with the service levels that we received and the general communication. We appointed Numeric Accounting on the back of a recommendation from one of our clients, and from the beginning we felt comfortable that the team, with their level of experience, would provide us with the support we needed across our business.
In addition to this, Numeric Accounting recommended that we change from our usual Sage accounting over to Xero which we were initially sceptical about, but having researched it ourselves and embracing change we decided to move over. After some tutoring with Numeric Accounting and further studying on line, we have found this to be an excellent system which has been very easy to use both in branch and remotely, and one of the key functions that has proven itself to be particularly noteworthy is the daily reconciliation that we can complete with our various bank accounts, ensuring that our money and client money is always in the right place!
We would not hesitate in recommending the accountancy services provided by the Numeric Accounting team.
Victoria and James Jordan
Jordan's – Estate and Lettings Agents

The Florian School of Dance (Winchester)
Numeric Accounting has been supporting our business for about 15 years now. During that time the business has grown significantly and benefitted from their guidance in restructuring the business to accommodate changing needs. Most recently Numeric Accounting has successfully helped us to set up Xero (our new accounting system), which has removed a considerable (previously tedious) workload. Thank you to all, past and present, for your professionalism and unending support.
Annette and Ken Smart
The Florian School of Dance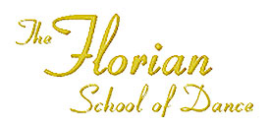 JB Associates Ltd (Lymington)
JB Associates has always received an extremely and efficient professional service from all of the members of the team at Numeric Accounting. They have always been very quick to respond to queries raised and have provided accurate, innovative and helpful advice for the running of our business.
Mark Prince, Director
JB Associates Ltd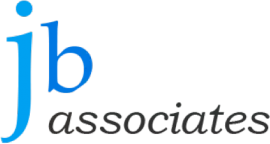 "The whole point of having an accountant is to add value to your business…"