established for over 80 years,
delivering today's business accountancy needs...
Assured Plus Accountancy Package
For developing businesses looking to get more from their accountant
Accounting Services Provided
| | |
| --- | --- |
| Preparation & Review of Annual Accounts | |
| Company/Partnership Tax Return | |
| Personal Tax Return | |
| Registered Office & Annual Return | |
| Monthly Payroll – RTI Compliant (up to 10 employees) | |
| Free Xero Software (worth £26+VAT per month), Set-Up & Training Webinar | |
| Tax Investigation Insurance | |
| Dedicated Client Manager | |
| Pre Year End Business Tax Planning Review | |
| Quarterly Management Accounts and Dividend Review | |
For Businesses That Are Developing & Growing
Numeric Accounting is a team of experienced accountants. We have helped all kinds of businesses, meaning we are perfectly placed to give you that crucial value-added advice that can really help your business to grow and thrive.
Business Accounting
Our goal is to make accounting simple for any business. That is why we offer a range of accountancy packages designed to suit you and your company's needs. When your business is growing it's time to think big. Why waste time puzzling over tax issues when you should be following leads? We know what it takes to make a business a success.
Timely management information could be just what you need to make a crucial business decision. At Numeric Accounting we understand that growing a business is a challenge. Our team of specialist accountants can handle much more than your payroll and your tax. We'll not only take care of the essential financial admin, we'll advise you on the things that really matter.
Assured Plus Accountancy Package
Our experienced accountants have dealt with all kinds of businesses at all stages of growth, meaning we are in an ideal position to offer you the best accountancy advice to help your business grow and be successful.
Our Assured Plus Accountancy Package has been designed for developing businesses looking to get more from their accountant. We know how crucial proper accounting advice is at this stage of a business's growth.
With our Assured Plus Accountancy Package, we provide you with a dedicated client manager taking care of your accountancy needs. This includes your tax returns, annual accounts return and monthly payroll for up to ten employees. It will all be managed to the highest professional standard.
We'll also provide you with quarterly management accounts and a dividend review to make sure you have the crucial financial information you need to grow your business. And with our free Xero software your day-to-day record keeping couldn't be easier.
Business Accounting Salisbury
We've helped countless businesses in Salisbury and the surrounding areas keep on top of their financial records. We understand the needs of local businesses and our expert business accounting team will do everything they can to support you and keep your business growing into the future. With our specialist accountancy support, and our dedicated client managers keeping up with your accounting needs, staying on top of your accounts couldn't get any easier.
Business Accounting Southampton
Our office in Dibden is the perfect base to offer all businesses in Southampton value-added professional accountancy services. Our local knowledge and fresh approach mean you get an accountancy service you can trust. We'll take care of the mundane essentials while you get on with making your business boom. Your dedicated client manager will work closely with you throughout the year so you can take all of those difficult business decisions knowing your financial information is on point.
Business Bookkeeping
We have provided bookkeeping services to businesses in Southampton and beyond for many years. We want to add value to your business and we know how hard it can be to stay on top of the bookkeeping. If you need help with your bookkeeping, why not let us do the number crunching for you?
Our specialist bookkeeping service is a highly efficient and cost-effective way of making sure your financial figures are accurate and up to date. Essential for all of those critical business decisions, you'll find the latest financial information at hand when you need it with our professional bookkeeping service.
It's easy to add on to any of our accountancy service packages and it's a much more efficient solution than hiring your own bookkeeper. Keeping all of your accountancy services in one place keeps your costs down and enables us to give you the advice you need to grow your business. We'll help you save time so you don't have to cut corners.
Why choose us?
Numeric Accounting has been in business for over 80 years. In that time, we have not only developed exceptional experience, but also a great reputation in the local area. We know what works for our clients, which is why we have developed a range of accountancy packages to suit the changing needs of business from start-ups to growing businesses and established large companies.
We offer professional accountancy advice every step of the way. Our continuity of service is second to none. We are lucky to have an exceptional team consisting of a mix of highly experienced accountants and fresh new talent to keep us on our toes. We want your business to succeed as much as you do, and we understand how crucial properly kept accounts are for informing your business decisions.
FAQs
What makes Numeric Accounting different?
Our years of experience in accounting and commitment to an extremely high level of personal service are important, but it is our local expertise that really makes us stand out. With offices across the region, we have a team that truly understands the needs of local businesses.
I already have an accountant. Is it easy to switch?
Yes. Switching your accountant is a very simple process. You can either let your previous accountant know that you are switching to us and provide them with our details, or we can manage the whole process for you.
How do I know if I am suited to the Assured Plus package?
We have designed our Assured Plus package for developing businesses looking to grow and thrive. Startups might benefit from our New Venture package, smaller businesses looking to stay legal and improve their position might prefer the Assured package, while larger organisations may be interested in our Ultimate package.
Get in touch
Numeric Accounting has offices in Salisbury, Wiltshire and Dibden in Hampshire. We offer a full range of professional accountancy services to businesses in Salisbury, Southampton and across the UK.
If you are looking for a professional accountancy team you can trust, who understand the accountancy needs of businesses at different stages of growth, get in touch with our expert team today. Call us now on 01722 334888 (Salisbury) or 023 8084 4242 (Southampton) and one of our team will help you with all of your business accounting needs.
Alternatively, drop us an email at salisbury@numericaccounting.co.uk or dibden@numericaccounting.co.uk and we will get back to you as soon as we can.
Other Packages & Services
If there are services you would like to add or remove from our standard packages or you require a more bespoke accountancy package that better suites your needs then we are more than happy to provide you a separate quotation.
For more information and to discuss the package and services that best suit your business or organisation, please get in touch.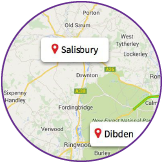 FIND US
"The whole point of having an accountant is to add value to your business…"